Finding it impossible to find a gift as perfect as your significant other? Have no fear! Here's a list of some original yet meaningful gifts to get that special someone for Valentine's Day. 
Custom Star Map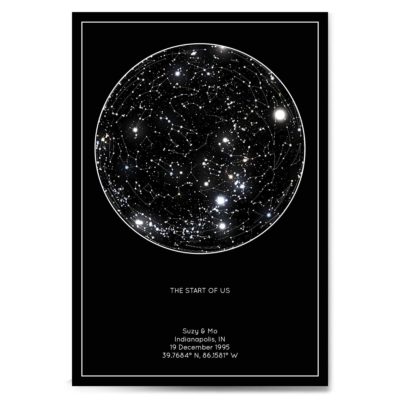 Ever wonder how the stars in the sky were aligned on the night you spent with a special someone? Now you can immortalize the sky from any night with a custom Star Map! Whether it be what the sky looked like on the night you met, your wedding day, or the birth of your child, they will always have this memento to remind them of the special time and place that they shared with you. 
https://twinkleintime.com/?utm_campaign=6469789347&utm_medium=cpc&utm_source=google&utm_term=twinkle%20time%20star%20map&gclid=CjwKCAiA55mPBhBOEiwANmzoQtuz9zv55oKYkvJfNF78itBlI1ETdy4FrjeSCb8WNCEtMbf1drzrRBoCMncQAvD_BwE
Create Your Own Valentine's Day Reel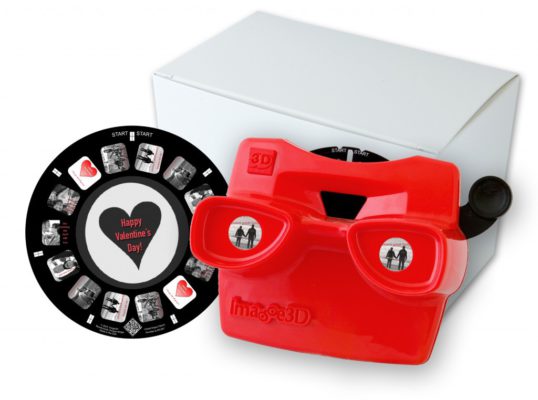 Bring back the nostalgic childhood memories of clicking through a reel viewer by creating your very own reel composed of images of you and your lover! Include pictures from favorite vacations, your wedding day, and even your funniest moments together. This fun and interactive gift adds an intimate touch to reflecting on your relationship.
https://www.image3d.com/retroviewer/customer/account/login/?gclid=CjwKCAiA55mPBhBOEiwANmzoQp6BuCuac-rfL2BO67GYCo-KuMONQ3hXhewKqt2wl180z5G5l774hxoCcQgQAvD_BwE
Feel Close Even When Apart With Bond Touch Bracelets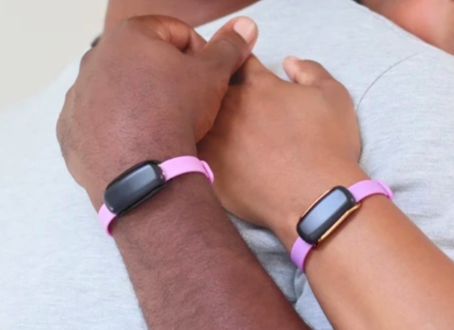 A number of obstacles can prevent us from physically being with our significant other. Especially with the pandemic, many people have learned how hard it is to be away from the ones we love. That's where the magic of the Bond Touch Bracelets comes in. No matter where you are in the world, you can touch the pad on your bracelet and your partner will receive a gentle vibration on their own bracelet that replicates it. This device is a great way to keep your loved one right on your arm wherever you go. 
https://bond-touch.com/?gclid=CjwKCAiA55mPBhBOEiwANmzoQp9iMD_D-ymPKVzb91elOjaYTMvFJ4sKhKqeC2Fbktknxw34zNx4rRoCeFMQAvD_BwE
Send Sweet Messages With The LoveBox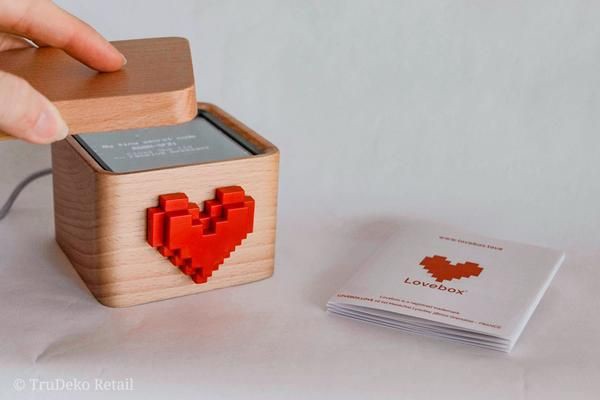 The Pixel LoveBox revives the romantic act of writing tangible love letters. After connecting it to the app on your phone, you can send photos, messages, stickers, and drawings all for free! The heart on the front of the box will shake to alert your lover that they have received a message from you. They can then reply with a flood of hearts to your phone by simply turning the heart itself. 
https://en.lovebox.love/?gclid=CjwKCAiA55mPBhBOEiwANmzoQkcxdeaGJVZLULQ_k8G8OHjllxTjne30N2E8Yawo8ijHgBbIdJ0WMhoCmoAQAvD_BwE
Hide a Special Photo or Message In This Beautiful Necklace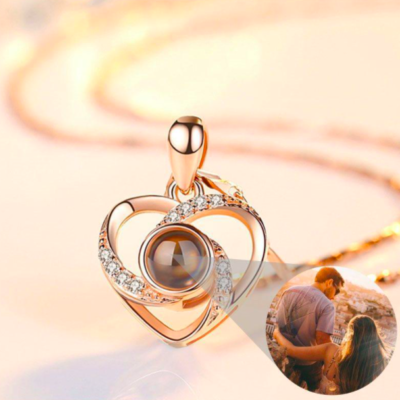 Want to give your significant other jewelry, but don't want to get something basic? This hidden photo necklace combines fashion with sentiment, as you can choose to have any photo or message embedded within the middle of the necklace that your partner can view when they hold it up to the light. From your favorite wedding day photo to a picture of your child, this gift is a unique way to keep the ones dear to us near our hearts–literally!
https://www.shingirl.com/Personalized-Photo-Projection-Necklace-09
Make Their Heart Burst With This "Exploding" Gift Box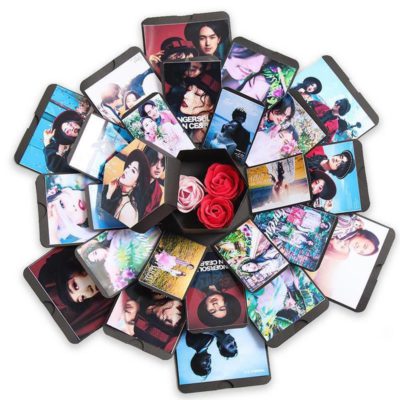 Instead of choosing just one picture to frame and give to your loved one, gift them a box that is literally bursting at the seams with your favorite pictures together! You can also fill the box with other mementos and messages, or even hide another special gift at the center of your blooming present. You can find pre-made box templates on Amazon, or you can make your own DIY box by following templates like the one below!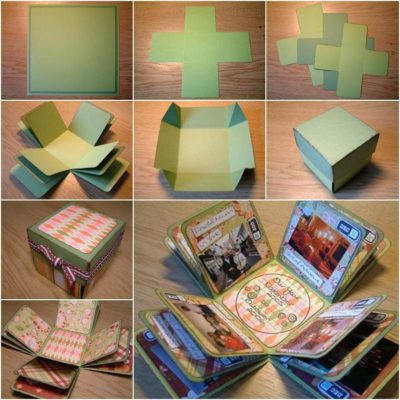 Light-Up Spotify Plaque To Play Your Song Anywhere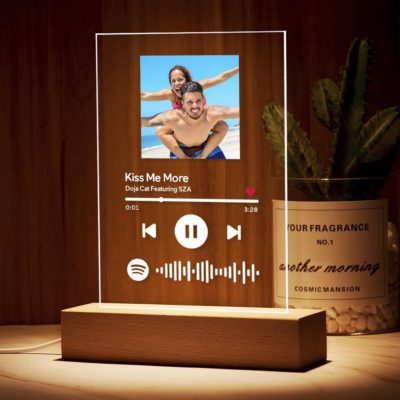 Do you and your significant other have a song that's your song? That song that when you hear it, you automatically think of them? Then this light-up Spotify plaque may just be the perfect gift! Engraved with the Spotify code of a song of your choice, your partner can scan it on their phone to listen to the song in seconds. You can make it even more personal by adding your own photo in place of the album cover. When plugged in, the acrylic sign lights up, making it the perfect addition to their nightstand!
Custom Spotify Code Acrylic Nightlight/Plaque/Keychain
While you can always go the classic route with chocolates and flowers, these unique gift ideas are sure to make that special someone feel extra loved on Valentine's Day. Remember: when it comes to giving your Valentine a gift, the most important thing is that it comes from the heart.