If you know anyone with a dog, you know that they would do just about anything for their four-legged friend. However, it might be hard for them to remember a gift for their furry pal if they are busy buying gifts for the rest of their friends and family around the holidays. Here are 5 great gift ideas for dog owners that both they and their beloved pooch can enjoy together. 
1. Portable Pet Water Bottle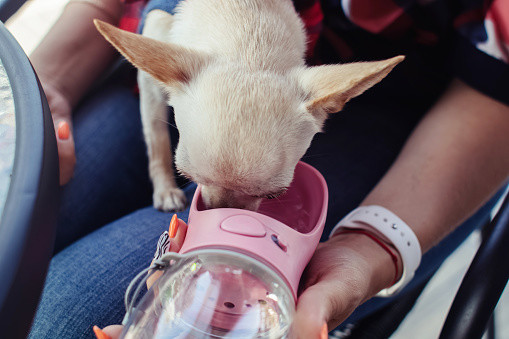 Does your friend or family member love to go on hikes or long walks with their dog? Especially in the heat, it is important that dogs have enough water just like their humans do. While bringing a bowl along on the walk is inconvenient, this portable water bottle is designed with an easily accessible dispenser so Fido stays hydrated too!
2. Wall-Suctioning Mat For Easy Bath Time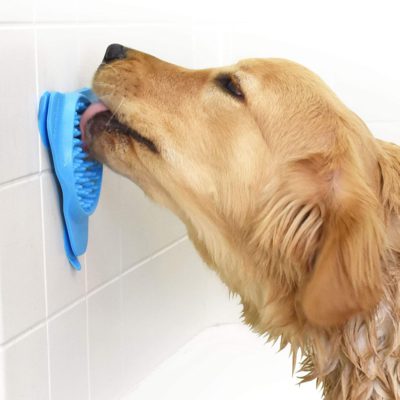 Let's face it: although dogs are adorable, they are in desperate need of a bath from time to time. Because a lot of dogs aren't a huge fan of bath time, this mat that suctions to the wall of a shower or tub allows for the dog to become distracted with licking the yummy treat and forget about the suds on his tail altogether. Any dog owner would be grateful for the gift of making bath time less hectic!
3. Doggy Doorbell For Potty Training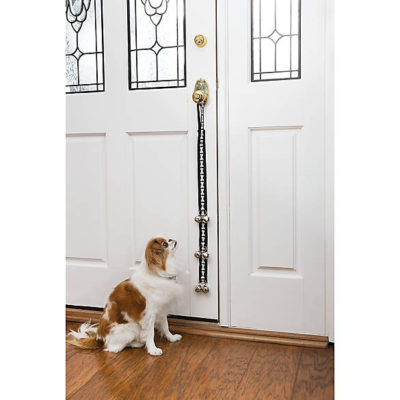 There is nothing cuter than a puppy; however, what's not cute is the unexpected presents they leave behind in the house. Because potty training can be a slow and steady process, this doggy doorbell–a long strap with bells attached– allows for the pup to signal that they need to go outside! This simple yet ingenious Pavlov-inspired gift will be the gift that keeps on giving.
4. Furbo Dog Camera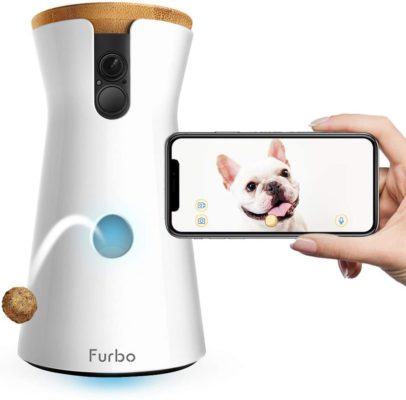 Know a dog owner who is constantly on the go and always worried about if Max is alright at home? The Furbo Dog camera is the perfect gift to let dog owners watch their dogs from wherever they are right on their phone. A notification is sent to their phone if their dog is barking or making a lot of noise, and the two-way microphone allows for the owner to talk to them to calm them down. They can even toss a treat to their dog from the treat dispenser remotely with just the push of a button! The gift of security and peace of mind for a worried dog owner is priceless. 
https://shopus.furbo.com/?gclid=CjwKCAiA55mPBhBOEiwANmzoQimAfa2J-hA83awiXab1zuObKUEXWcHZx_xu_EsQ4-aB0KHHZNSXGxoCtCkQAvD_BwE
5. Light-Up Dog Collar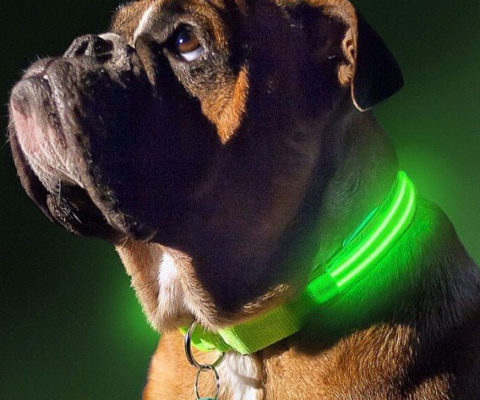 For those who take their dog outside at night, it is sometimes difficult to keep an eye on their pet at all times. This can lead to a number of scary scenarios, especially in high-traffic areas with cars speeding by. A light-up or glow in the dark collar is a simple yet effective device to help prevent dogs from getting lost at night as well as to help others see them from a far distance. 
Even though these great gift ideas are mainly for the use of the dog, their owners will be just as appreciative for any of these useful presents.